Regular price
₴2,990.00 UAH
Regular price
Sale price
₴2,990.00 UAH
Unit price
per
Sale
Sold out
Recommended by trichologists, beauty experts and your girlfriends🙂
MOLODO™  Silk & Microfibre Turban guarantees gentle hair care and helps to avoid hair breakage. It is perfect for curly and hard-to-manage hair, as well as for weakened and damaged hair. One size. 
Silk & Microfibre Turban Box includes:
- Silk turban made from organic premium silk on one sided and high quality Italian microfibre on the other side, it has a button for easy usage
- Silk care guide
- Branded gift box on a magnet

Materials

Organic Mulberry 100% silk on one side & microfiber on another side. You can use both sides!

Only natural dyes.
Silk is certified with Global Organic Textile Standard (GOTS) and OEKO Tex 100.
Shipping & Returns

Delivery is carried out by «NOVA POSHTA». The cost of domestic delivery is automatically added at the checkout. For international delivery please read here
Dimensions

ONE SIZE Suitable for all hair types and lengths.
View full details
Це знахідка! Він має бути у кожної дівчини.
Вирішила написати відгук вже після користування, щоб бути об'єктивною. Користувалася тюрбаном 2 тижні і одразу помітила різницю із рушником. Волосся стало гладеньким та менш пухнастим. А про зручність можна співати дифірамби. Невагомий, компактний та функціональний. Дівчата, ви створили шедевр! Буду рекомендувати усім подругам.
Silk and microfibres turban
Very good quality, it's absorbing very well the water and provides a better way for the leave-in treatment to absorb. Also, it's not getting heavy when becoming wet, and not sliding. I use both parts: usually the silk one as first and then I turn it to the microfibre to absorb remaining water from the hair. It's really very delicate to your hair, just as a silk dress to your body. I always take it with me when travelling. It can be a very nice gift ♥️
"I cound't find a slk turban for a long time,even though there are plenty of cotton ones. I used silk turban every time after shower and even sometimes sleep with it, hair is super silky in the morning!"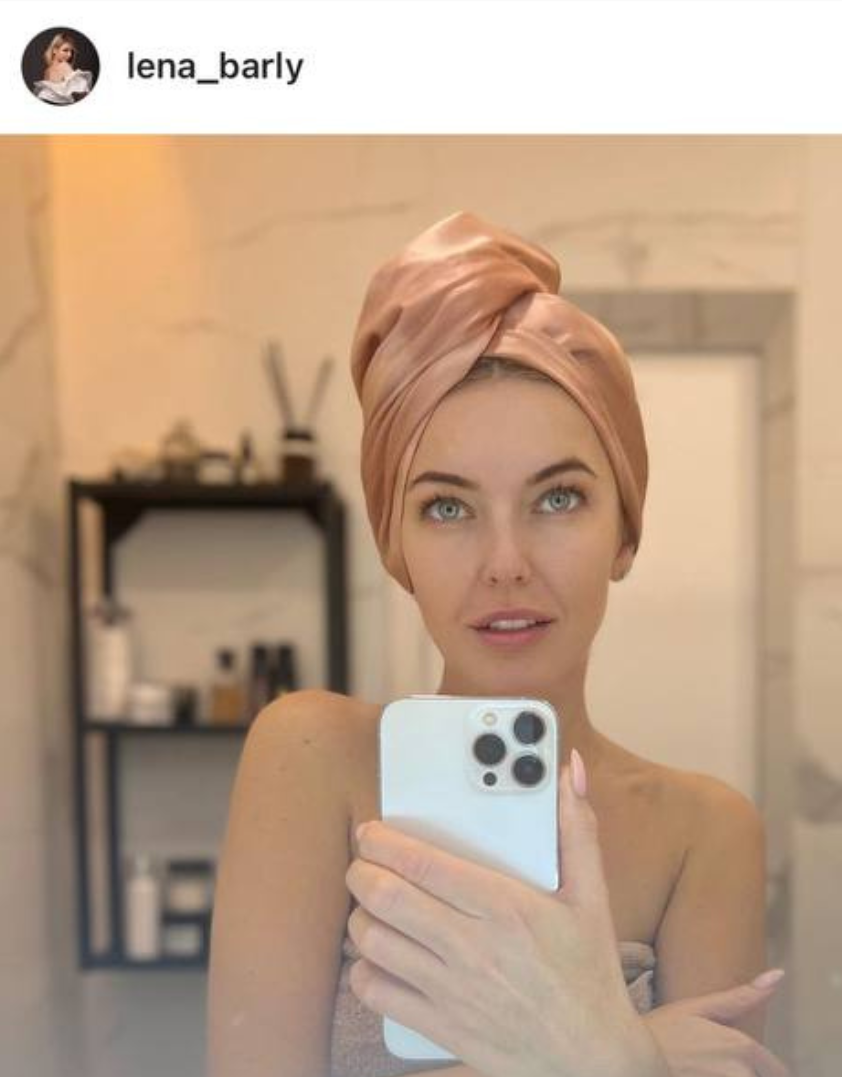 Upgrade your AFTER SHOWER routine with Silk & Microfibre Turban by MOLODO

✓ Silk glides on your hair without injuring it. Wet hair is very vulnerable and ordinary cotton towels damage it

✓ Microfibre helps to maintain the necessary hair moisture level without overdrying it

✓ One Size. It is easy to use! fits perfectly for short, long, strastraight, wavy, and curly hair.