Regular price
₴680.00 UAH
Regular price
Sale price
₴680.00 UAH
Unit price
per
Sale
Sold out
Recommended by trichologists, beauty experts and your girlfriends🙂
Elegant and chic silk scrunchies are definitely a MUST HAVE accessory for your shiny and healthy hair. 
Unlike regular rubber bands, MOLODO silk scrunchies do not pull and damage your hair. Stylish colours, attention to every detail, certified silk  - you hair deserves only the best.
Regular use of silk scrunchies prevents hair damage, while makes it strong and silky.
Materials

Organic Mulberry 100% silk.

No toxic dyes.
Our silk is certified with Organic Textile Standard (GOTS) and Oeko Tex 100.
Shipping & Returns

Delivery is carried out by «NOVA POSHTA». The cost of domestic delivery is automatically added at the checkout. For international delivery please read here.
View full details
Резинка
Незнаю навіть, резенка звичайна можливо трішки ніжніша. Так волося стало не таке сухе. Не знаю скільки вона проживе,бо вже бачу зацепи(типу срілочки),вжеє ворсинки, шов потрохи розходиться. Упакування приємне,турботливо поставилися до моєї одної резиночки. На голові резинка тримається добре
Красиві і якісні гумочки
Вирішила зачекати з відгуком, щоб перевірити якість :) Перший набір гумочок (5 міні) придбала близько року тому. Чорну ношу ну майже кожного дня - вона як в раніше гарно виглядає та майже не розтягнулася (додаю фото 2 гумочок: одна - нова, інша - після року регулярного носіння із задоволенням). Замовила нещодавно ще собі дві гумочки midi. Виглядають дуже гарно, не ламають моє тонке волосся, голова не болить від них (проблема, з якою я раніше зіштовхувалася від носіння гумок). Підхід власниць до клієнта (швидка відправка, пакування продукції) - турботливе :) Отже, всім рекомендую, для себе і на подаруночки!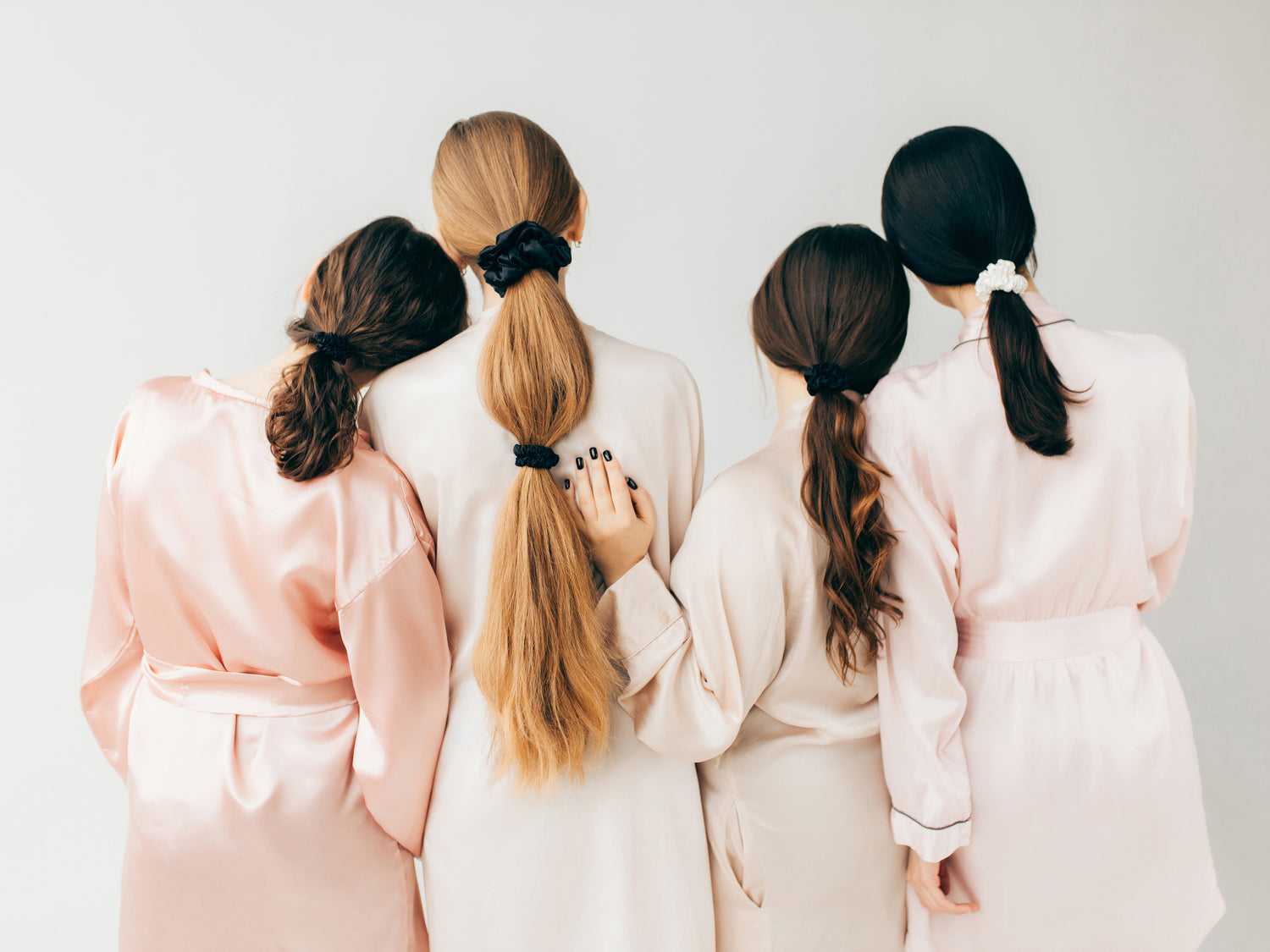 Your hair will THANK YOU for silk scrunchies
✓ do not pull out hair
✓ complete every look and, honestly, look like a true accessory
✓ help to prevent hair breakage
✓ come in different sizes and can fit any hair length
✓ handmade with love in Ukraine
ZERO WASTE MANUFACTURING
We aim to minimize manufacturing waste. For that we buy our colourful silk pieces from different factories and create our limited scrunchie collection. When buying colourful scrunchies - you also support zero-waste manufacturing.
And yes, you get amazing limited-edition colours!