Regular price
₴4,000.00 UAH
Regular price
Sale price
₴4,000.00 UAH
Unit price
per
Sale
Sold out
The unique form of MOLODO™ anti-aging "KEY" pillow helps to prevent wrinkles and face marks that occur while you sleep. Due to the anatomical shape of the pillow and the qualities of natural silk, the sensitive skin around the eyes is many times less vulnerable to pressure and friction.
We know how difficult it is to choose a pillow - so we guarantee a 14-day free return.
Sleep on natural silk is recommended by cosmetologists and dermatologists to maintain healthy skin and shiny hair

Materials

Pillowcase material  – 100% organic Mulberry silk.

Inner pillow material – luxury satin.

Filler – selected natural wool.

Silk is certified with Global Organic Textile Standard (GOTS) and Oeko Tex 100.
Packaging

Branded shopper bag made from natural linen. Branded paper tissue.
Shipping & Returns

Delivery is carried out by «NOVA POSHTA». The cost of domestic delivery is automatically added at the checkout. For international delivery please read here
View full details
Идеально для путешествий
Очень рекомендую эту подушку. Компактная, отличный чехол
Прекрасно подходит еще и для путешествий.
У меня большая проблема с подушками в отелях, но редко есть возможность взять свою с собой. А эта малышка решила все вопросы.
Обожаю ее!!!
Регулярно пытаются отжать муж и дочь.))
Для сну на боці, просто ідеальна
Шовк дуже ніжний, його постійно хочеться торкатись, після сну немає заломів на обличчі. Виготовлена дуже якісно. Не дешево, але вона того варта. Для жінки це дуже класний подарунок 🎁
Подарунок дівчині
Дівчина давно хотіла цю подушку, придбав на день народження. Спочатку не могла звикнути на ній спати, але зараз бачу що звичайною подушкою вже не користується) подарунок оцінила, дякую за швидку доставку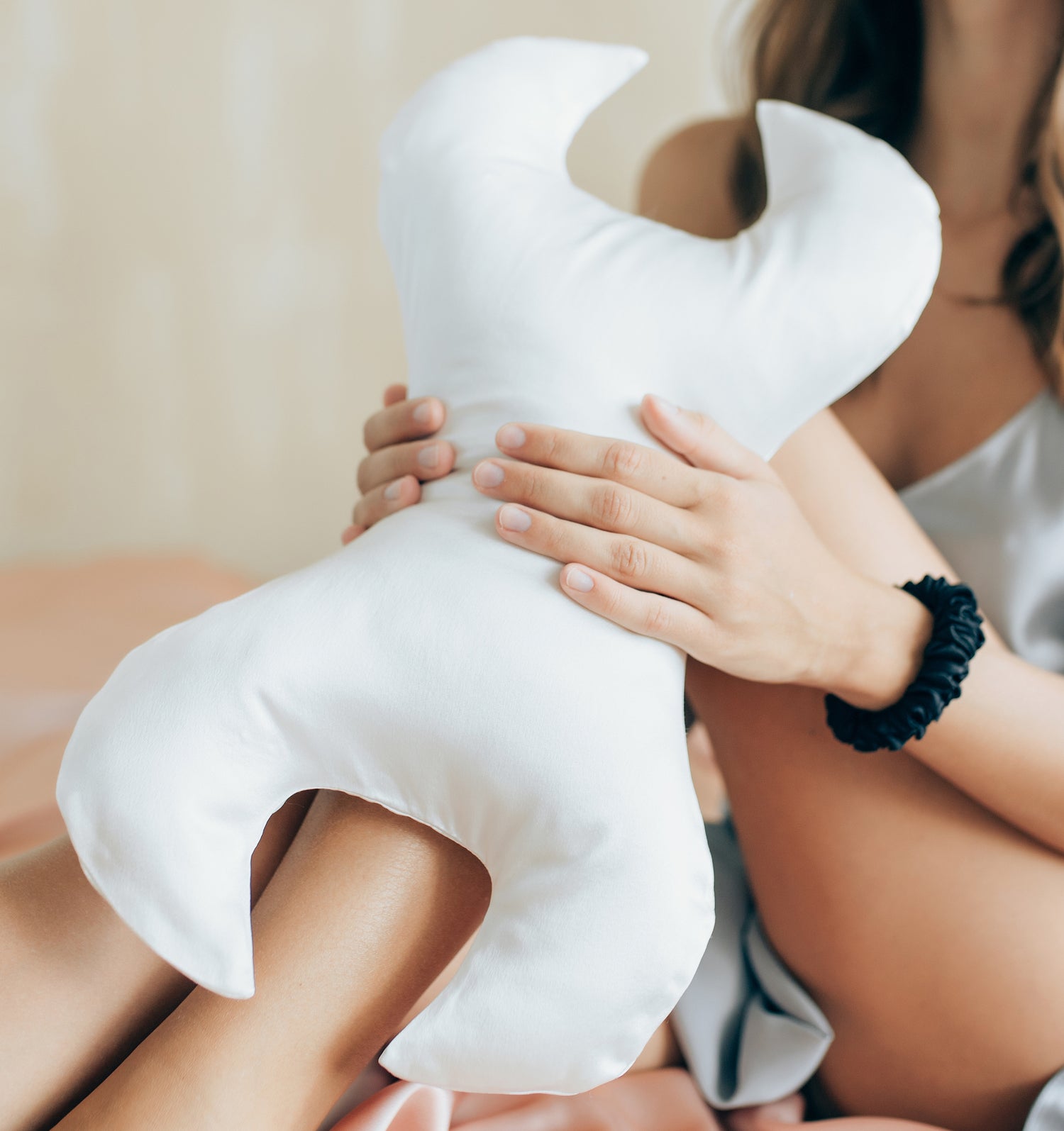 MOLODO™ ANTI-AGING "KEY" PILLOW:

✓ Helps to prolong youth by preventing new wrinkles near eyes
✓ Gives a good night's sleep and extra comfort due to its shape and small height.
✓ Extends the lifetime of eyelash extensions
✓ Cares for hair and skin due to the qualities of 100% natural silk.
✓  Hypoallergenic material
✓ Easy to take on trips and has a special bag for storage
"It took me some time to make a decision to get this pillow, just because it looks very unusual. But I kept having sleep marks on my face every morning, so I took a leap of faith. Now I sleep on it every night and it has been my best investment in 2022!"